My friend Ray is looking to sell his '67 convertible. We rode around in it quite a bit during this past Eureka Springs weekend. It is a nice running driving car that needs a little TLC. He is located in Bentonville, Arkansas.
Here is how he describes it.
"
1967 Cabriolet for sale. Pretty complete and correct for a '67. Has original 1500cc drivetrain. Runs drives and stops well. The only mechanical items it should need are tierod ends and a steering dampner. Comes with new top and headliner not installed. Some rust in the front wheelwells and the support rails but heater channels and floors are Solid. Car is located in Northwest Arkansas but I can deliver within 10 hours of me for a fee. Car does have a clear title.
"
Ray G.
call or text: 1 (FourSevenNine) 715-2756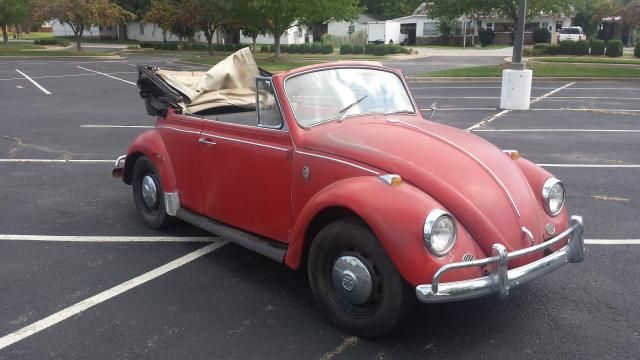 For more pics:
http://s3.photobucket.com/user/bugmann1974/media/1967%20cabriolet%20for%20sale/20140907_153943.jpg.html?sort=3&o=14
.