a nice drive in the country...
So a couple of days ago back on the morning of August 3rd my phone rings, and my chiropractor leaves a brief message that another of their patients mentioned that they were deciding what to do with some older VW parts left from the estate of their deceased brother, and might I be interested in them. After a call to the chiropractor, I have the number of the lady. I find out that her brother ran for many years a VW and foreign car shop right in my town, and I find out that he passed away about 5 years ago. Nice guy too. They have just a few VW parts on their farm and they want them gone, but hated the idea of just trashing them. They wanted them to go to VW folks. God bless 'em! My kind of folks! They invite me out, and I was off that day, so hell yes! I was going...
I decide to break out my old '59 Double-Door Panel Bus so she and I would get a nice long drive out west of St. Louis to their farm and back. It's a nice day, unseasonably cool weather and a cloudless sky. Check the air pressure, check the oil, off we go!
I had an enjoyable journey out, and was offered six used Beetle rear engine lids, a pre-'67 headlight lens and roll up beetle glass and a nice used regional license plate frame from the Adams Volkswagen - Cape Girardeau, Mo dealership. I load up and head back home on a very scenic route crossing the mighty Missouri River to home. Even if I hadn't picked up anything at all, it was a nice, uneventful and enjoyable countyside tour out and back, about 135 miles roundtrip!
My original paint DD Panel after arrival back home...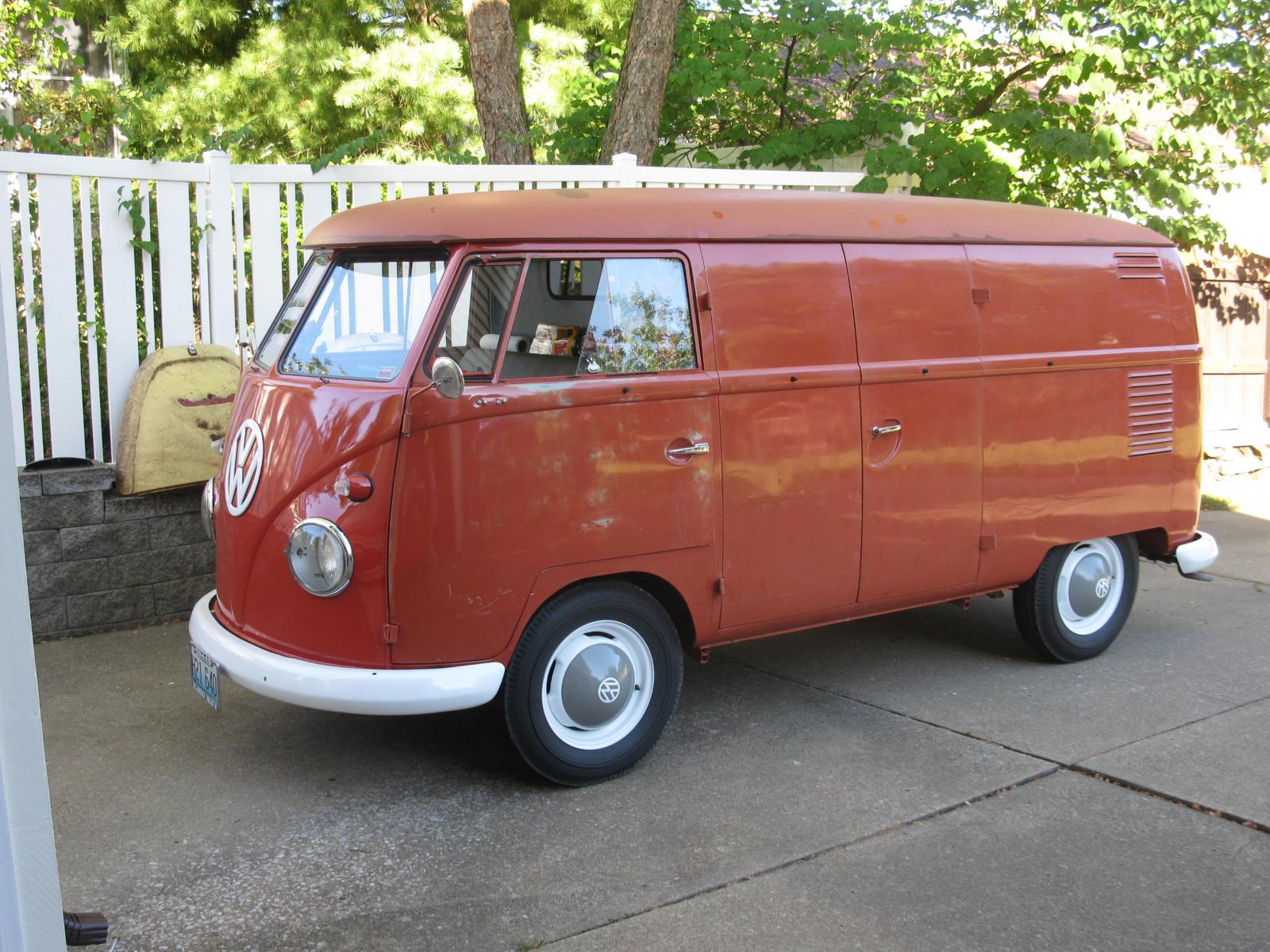 The panel and it's booty...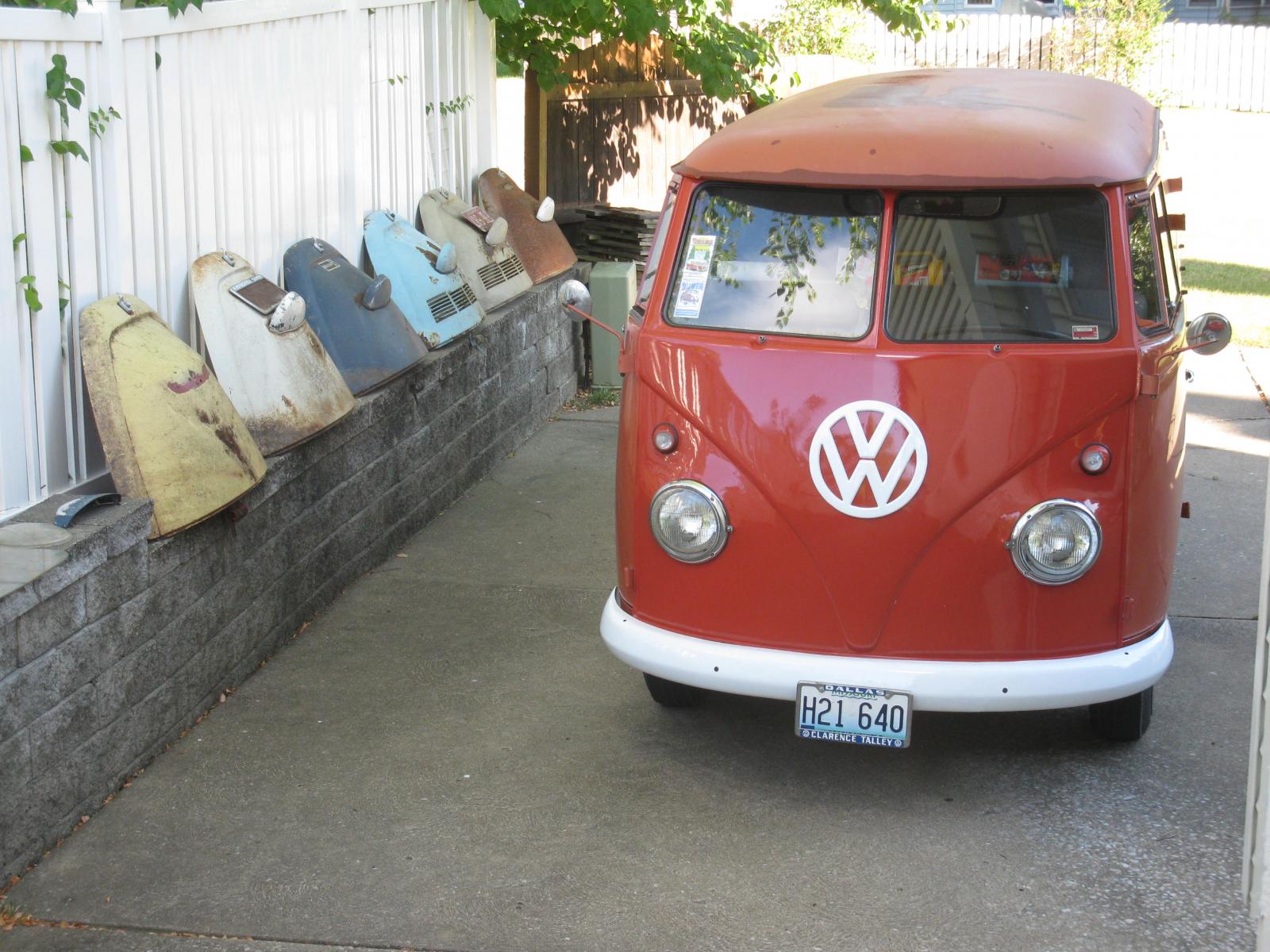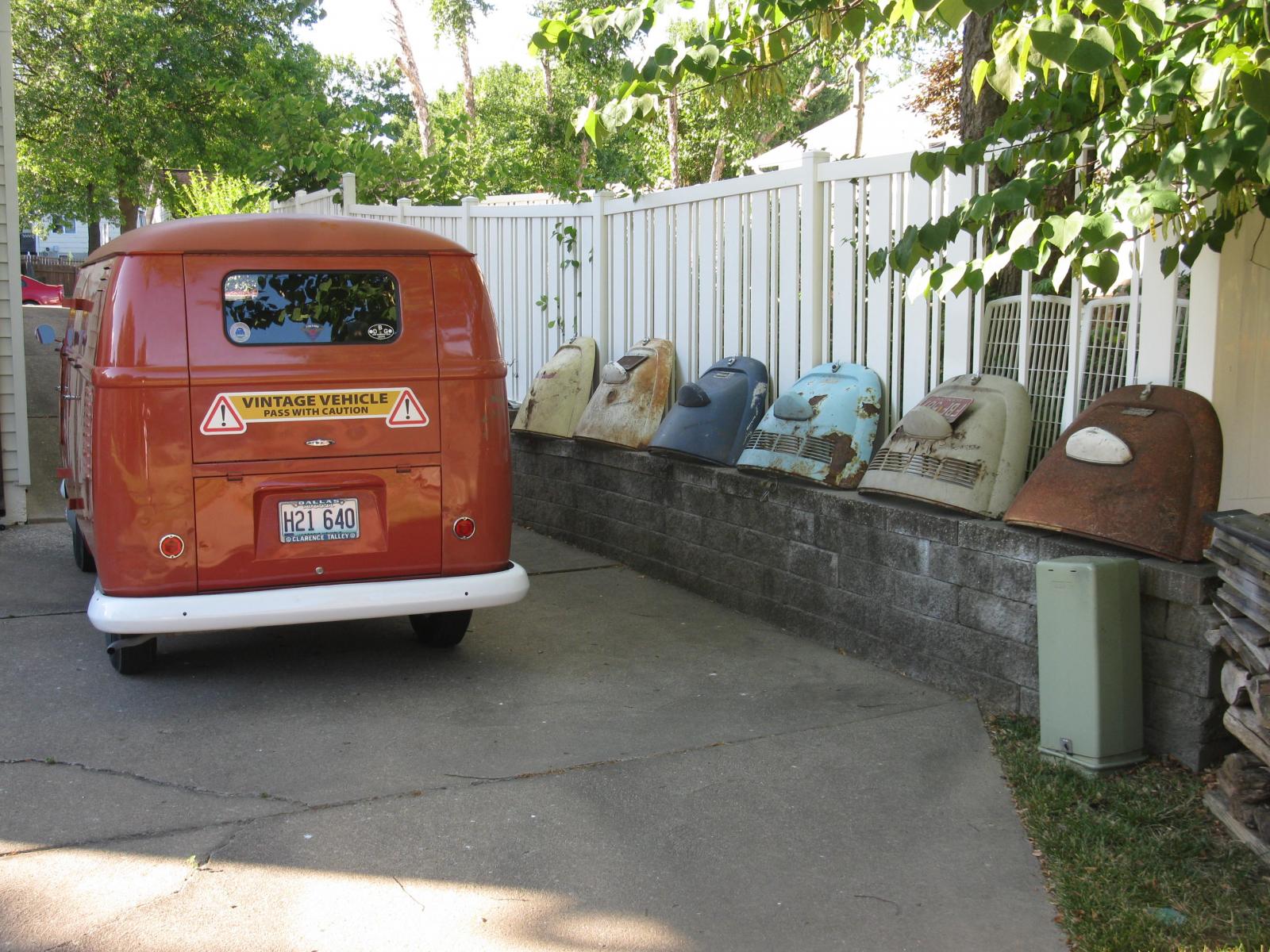 and that cool old Cape Girardeau VW dealership frame...
I love this Bus! That day out driving was fun!
Bill Bowman
p.s. If anyone happens to have a decent condition "Quality Volkswagen - St. Louis" license plate frame stashed away that they'd want to trade for the "Cape Girardeau VW" dealership frame you'd make my day! Just let me know. I already have one "Quality VW" frame, just looking to make a pair for one of my VWs.