Hey Ya'll.
Working on a 1966 Hardtop Deluxe these days.
Story goes:
Dude I know sold a Bus. Drove it down the block to meet up with the car hauler.
As he was loading the Bus, a Guy pulled up and asked if he knew where he could get a Motor for his '66 Bus.
Yada, Yada, Yada. Deal went down. Dude bought the Bus.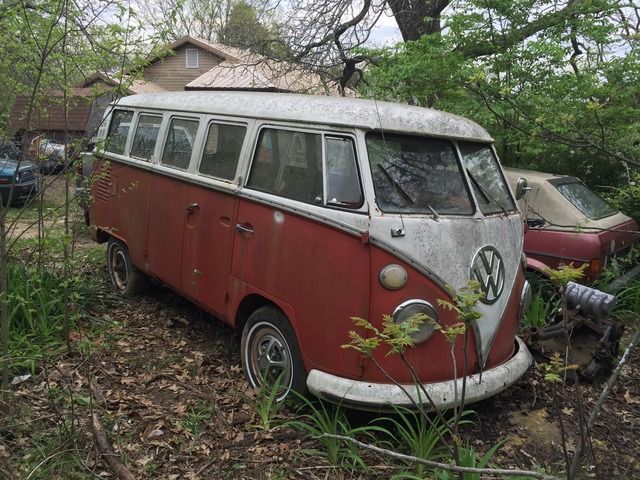 Cool deal between the Seller/Buyer. Paid Cash, Plus Helped $$ Guy get his Westy Vanagon on the road through a VW shop.
I Rolled along for The Purchase and Pickup Day.
Dudes Family loves the Bus.
Daughter Loving Names the Bus "Blossom"
I convinced Dude to let me build the Bus for him.
He towed it to my Driveway.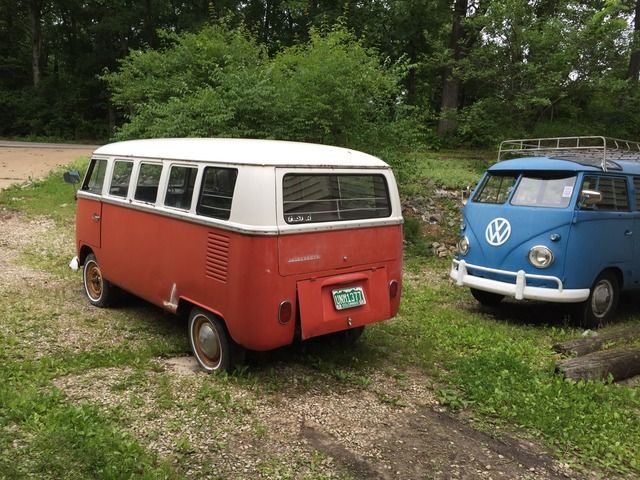 Wrote up a complete drivetrain refurbish order from Wolfsburg West.
Order delivered to my Doorstep a few days Later.
Dumb Beagle named Beetle got to the box before me.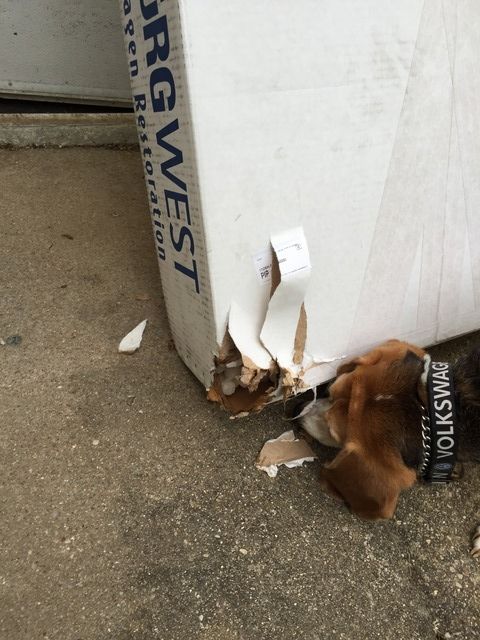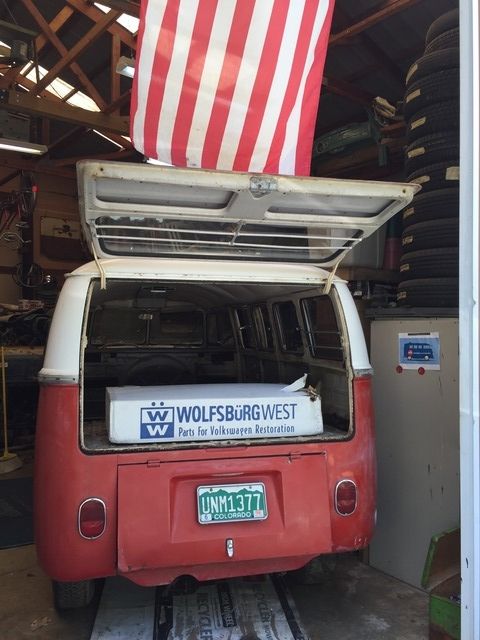 Unpacked.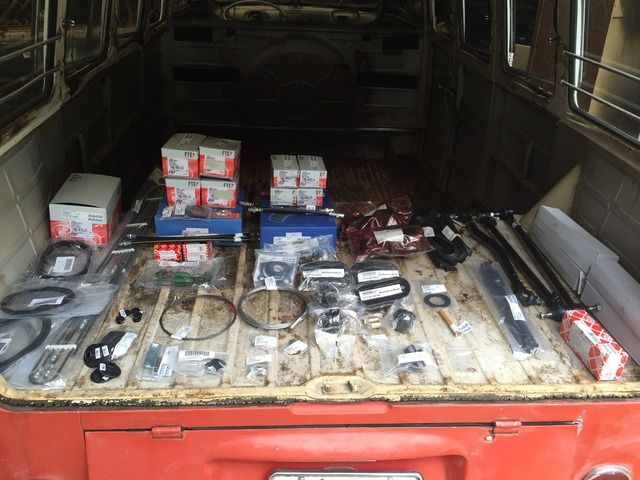 Got Started on the TearDown.
Stripped out the Baked Door Panels and incorrect Seats.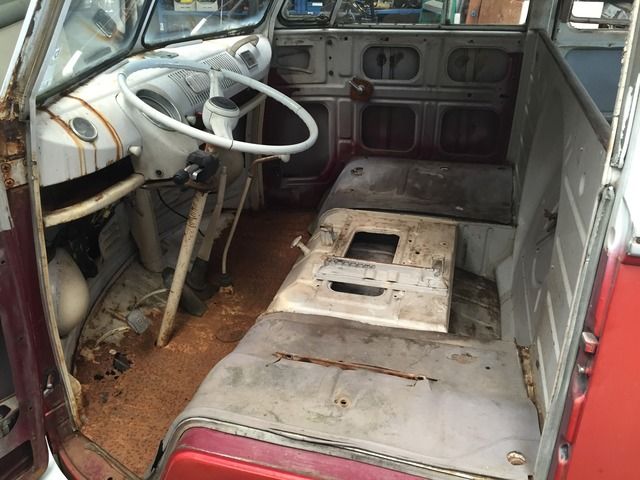 Pretty Nice Headliner.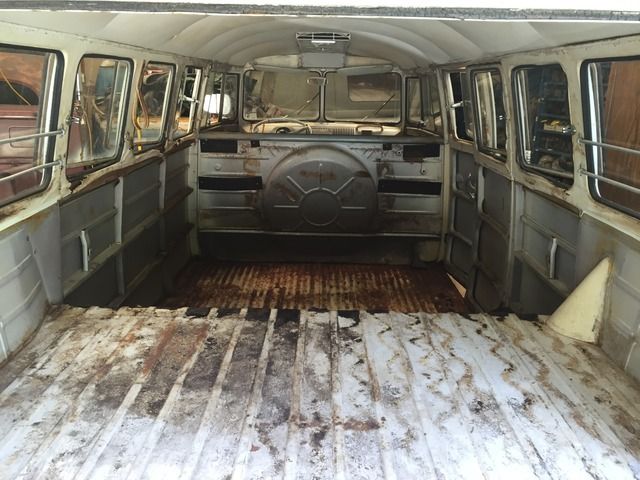 Tight Ass.
Uninstalled 'Running' Motor from Dudes other Bus got Donated to this Bus.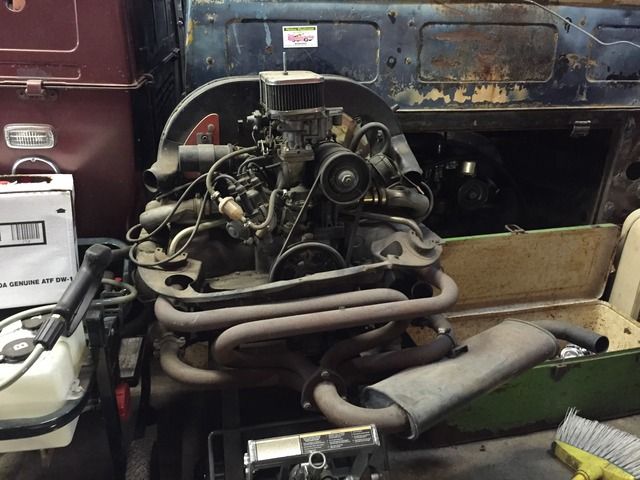 My Job was to take care of the bottom side Mechanically.
It was a Nice Teardown. Almost all of the Bolts Came out Smoothly.
Neato to see VW Stampings.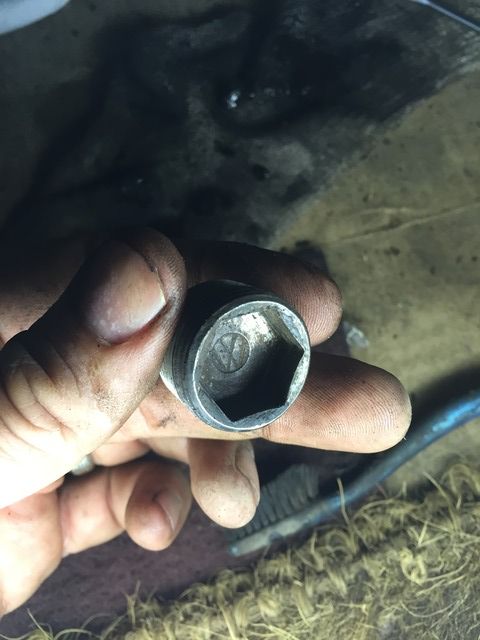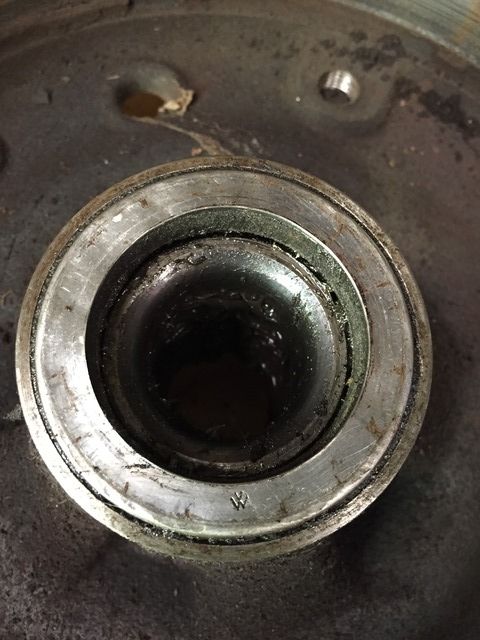 Stupid Front Coupler. And Dumb Bolt that Always Breaks.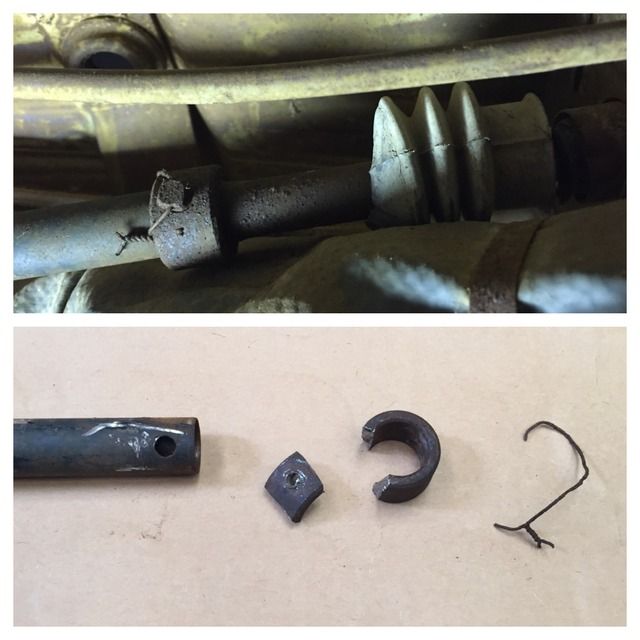 Front Brakes had the Backing Plates mounted to the wrong Sides.
VW Emblems on the Wheel Cylinders.
The Passenger Side was missing a Mounting Bolt.
Cataloged the Parts That came off.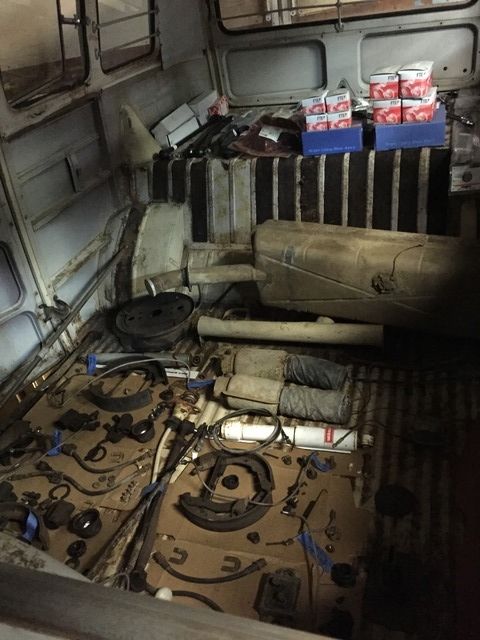 Fun to See Factory Excess Welding Wire in a Couple of Places.
Found That Damned 4Th Engine Bolt. Hidden on The Frame Horn.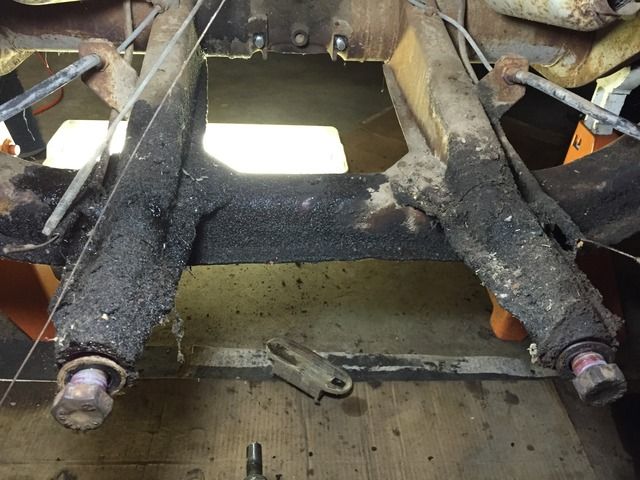 The Bus is really Solid Underneath.
I Nerded out and decided that with all of the Suspension out, The underside needed to be Brushed out and a Fresh Coat of Paint to Seal it all up.
Simple Wire Brushing.
Drivers Inner Rocker.
Passenger Inner.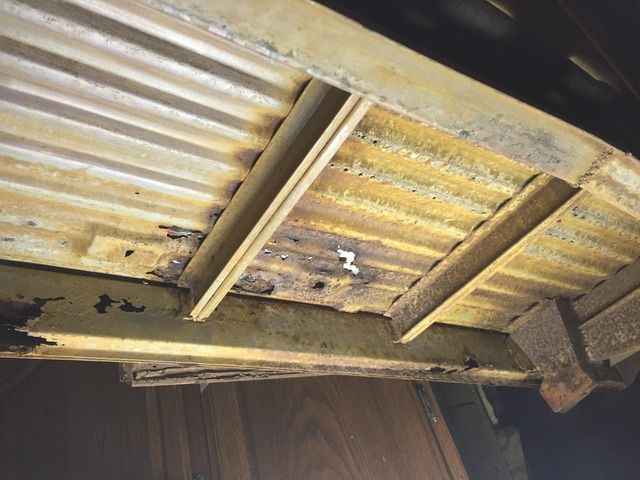 Cleaned the Engine Bay.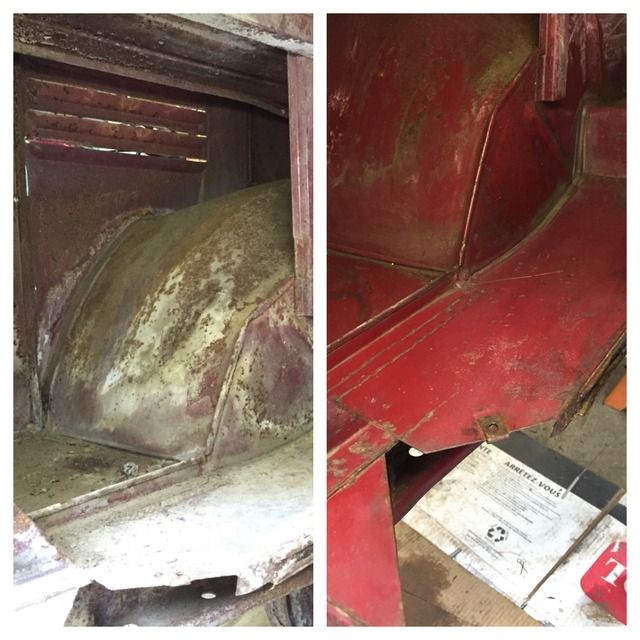 So.. Yada, Yada, Yada.
Dude decided to sell the Bus to Fund other Projects.
I Bought it.
And That is about where the Project Stands.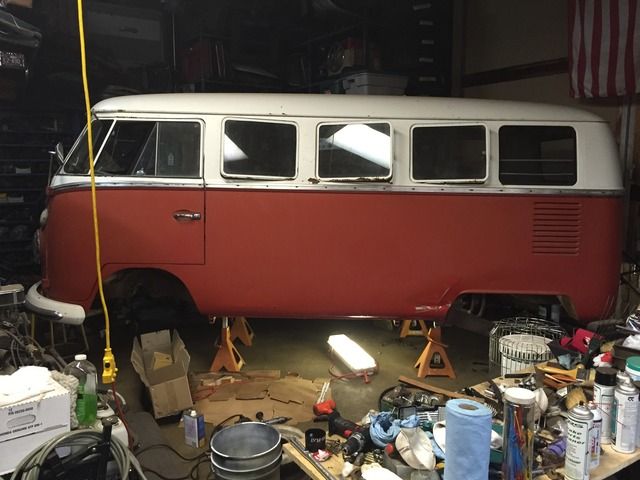 I am hoping to get some good weather and get back to cleaning and sealing the undercarriage. I Think everything should go back together very well.
I would love to build a rotisserie and really get into it.
The Plan Is to have it running by Springish.
Drive it for the summer.
Move it on.
Subaru Conversion into my Westy Vanagon.
That Is all I have for now. Catch ya'll when it is warmer out and I get back to work.
Seeya. Ted.